Prairiewoods' programs and retreats focus on one of three topics that are central to all we do here: ecology, spirituality and holistic health. With our focus on holistic health, we help guests find healing for their mind, body and spirit. Let Prairiewoods' staff teach your group about holistic services, mindfulness, guided meditation, relaxation techniques, or holistic health and well being.
And when you visit Prairiewoods, you can enjoy a variety of holistic services during your stay. All of our holistic services cost $65 for one hour. Please note that our massage therapist's schedule fills up quickly, so please book your holistic services when you reserve your room or several weeks before your visit to Prairiewoods.
Massage
Experience the healing power of touch. Massage reduces muscle tension, decreases pain, increases joint mobility, reduces swelling and increases blood supply. Our practitioners offer both Swedish and Shiatsu massage.
Head and Shoulder Massage
Head and Shoulder Massage helps increase joint mobility and flexibility in the neck and shoulders, improves blood circulation and lymphatic flow, frees knots of muscular tension, relaxes connective tissue and aids in the elimination of accumulated toxins and waste products. It is especially good for reducing the effects of stress and tension.
Reflexology
In Reflexology, thumb or finger pressure is applied to specific areas of the hands and feet that correspond to organs throughout the body. As these areas are stimulated, the corresponding organs also are stimulated, resulting in relaxation and improved organ functioning.
Healing Touch Spiritual Ministry
Healing Touch Spiritual Ministry is an energy-based therapeutic approach to healing that includes a variety of ancient natural healing techniques to influence the energy system and promote physical, emotional, mental and spiritual health and well being.
Foot Spa Treatment
Relax away stress in your feet by giving them a real treat! Give your feet the special attention they deserve with a warm soak, a strong exfoliating scrub and a delightful massage. Your feet will feel pampered and relaxed!
Paraffin Bath for Hands
Dip your hands into melted paraffin for a warm and soothing experience. The paraffin bath leaves your skin soft and pliable. It also helps relieve pain and stiffness.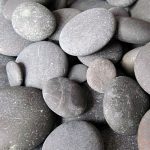 Guided Meditation
Lead your imagination go on a journey of contemplation and reflection to help you grow and come to healthy realizations. As you let go of your thoughts, your subconscious is able to follow the practitioner's words. Guided Meditation can help you achieve deep relaxation and release negative emotions or beliefs.